Welcome to EmmaLovePrints blog!
I'm so happy to finally launch this website! To celebrate it, I decided to share with you this beautiful floral calendar for August 2018. For many of us, August is the time of vacations. And what is the best way to enjoy the pre-vacation time if not highlighting the long-awaited days in this gorgeous floral calendar. So what a you waiting for?
Use this link to download your Free Floral Calendar August 2018
Keep on reading to know how to get the entire 2018 calendar for free!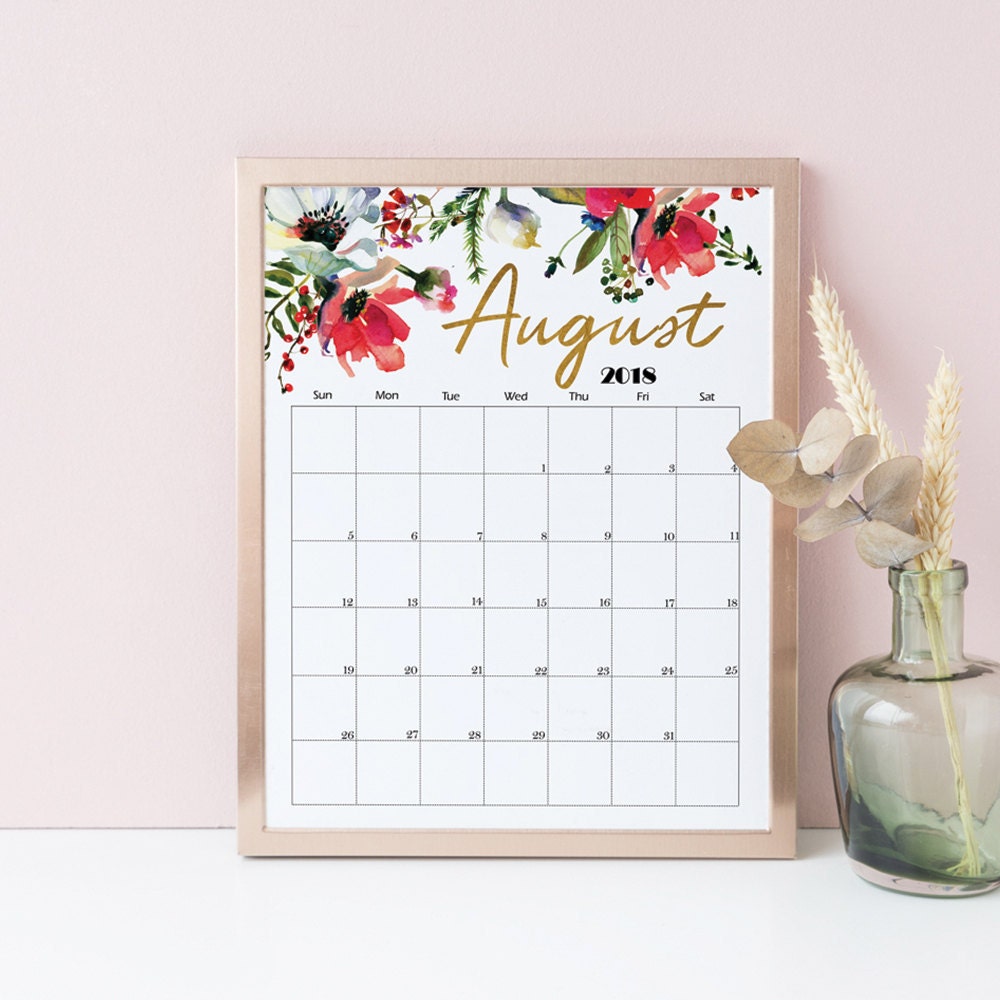 Share more freebies with you
Announce the upcoming sales and promotions
Announce new items
Share some tutorials 
And much more..
The ZIP file you've just downloaded includes two files:
- High Quality JPEG with a 300 dpi resolution 8.5"x11" - PDF file - 8.5"x11" 
You can print the image at home or send it to a photo lab or third-party printing source.  
Here is the link to the full Calendar 2018-2019 available in my Etsy Shop: 
PS: I will send the entire floral calendar 2018 for free to anyone who likes and follows my EmmaLovePrints Facebook Page :) 
Here is the link to my FB page if you are interested: 
https://www.facebook.com/emmaloveprints
 Stay tuned! I will share more freebies with you!
Have a great summer and enjoy your pre-vacation time!
- EmmaLovePrints